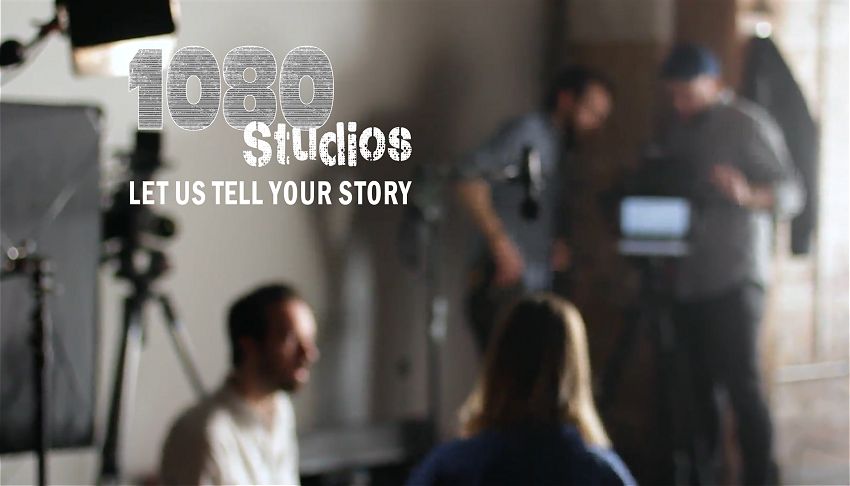 Building Your Internet Presence: An Introductory Website for Only $500
In today's digital world, having a website is essential for individuals and businesses alike. While a fully-featured website can be a substantial investment, Inspired Design has an introductory website for only $500 – a cost-effective website solution for upstart and micro businesses that won't break the bank: an introductory website for only $500. Let's delve into the advantages and considerations of such a budget-friendly option for upstart businesses.
1. Cost-Effective Entry Point
One of the primary benefits of opting for an introductory website is affordability. For individuals, startups, or small businesses with limited resources, it offers a cost-effective way to establish an online presence without a substantial financial burden.
2. Professional Appearance
Even with limited features, a professionally designed website can give a polished and credible image to your online presence. It's a platform where visitors can learn about you, your brand, and what you have to offer.
3. Essential Information Display
This upstart website includes essential elements such as your business solutions, biographical information, competitive reasons to work with you, and contact information. These components are allow you to convey key messages and engage with your audience.
4. Contact and Interaction
Having your phone number and a contact form or contact details readily available on your website facilitates communication between you and your visitors. This can be crucial for potential customers, clients, or collaborators who want to get in touch.
5. Scalability
While an introductory website may have limited features initially, it can serve as a foundation for future growth. As your needs and budget expand, you can gradually add more advanced features and functionalities to enhance your online presence.
6. Quick Launch
Introductory websites are often quicker to develop, which means you can get your online presence up and running in a shorter timeframe. This can be particularly beneficial for time-sensitive projects or when you need to establish an online presence rapidly.
Example $500 website: All Fur Love Pet Sitting
Considerations
Limited Features: As the name suggests, an introductory website will have restrictions on features and functionalities. E-commerce capabilities and custom integrations are not be feasible within this budget.
Web hosting, email, SEO, and social media integrations are not included in the $500 website development because these are ongoing costs. Many people use GoDaddy for hosing and email, but there are many options.
It's been my experience with upstart and micro businesses that allowing Inspired Design to take care of the hosting and the ongoing maintenance of the website, and possibly the emails as well, is the best solution. All of this can be time consuming, sometimes annoying, and it takes away from running the business. We can discuss.
Payment and Time to Completion
Once a $250 deposit is made, the site design begins. A reasonable time frame would be two weeks to completion. Once the final $250 is paid, the site goes live. The time to completion depends on how quickly Inspired Design receives the necessary content for the site.
Future Upgrades: As your business or personal brand grows, you may want to invest in more advanced web solutions. Your website is modular and can grow with your needs.  An introductory website is an excellent starting point to get a presence on the Internet, and you can add to it as necessary.
Optional Services
Email
A professional email is suggested, using your domain name. There are several ways to set up and receive business email. For example, you can set this up yourself using Google Mail, Microsoft 365, etc. Or Inspired Design will set up your email on our professional server for a one-time cost of $150. We can discuss the pros and cons and you can decide what's best for you.
Web Hosting
Your website will be hosted on Inspired Design's professional server. Our servers have more flexibility for specific needs and for better speed, etc. Backups of your website are made regularly OFF-SITE so if your site is hacked or there is a hosting problem we will have a backup. Please do not go buy hosting elsewhere unless you intend to do the ongoing maintenance on your website. See Ongoing Maintenance below.
Ongoing Maintenance:
Your website needs to be maintained regularly for security purposes. You may also want to update the content periodically. In order to keep your website secure and prevent hacking, Inspired Design includes upgraded security measures on your website.
You have two options: 1) You can do this yourself. 2) You can enlist Inspired Design to do all the maintenance and content updates for you.
The All-Inclusive cost of hosting, email, website maintenance, and minor content updates is $50 per month via auto bank draft. This is 50% off the normal cost because the site is smaller and less time consuming than larger, more complex sites.
Search Engine Optimization
A one-time SEO set-up will be done on the website page(s) based on the specific criteria of the business market. I will rely on you to help me understand your field and how we can set your site apart competitively in Google. SEO is very challenging today and many factors can make a difference in ranking. Excellent word content and proper inclusion on the site will help a great deal to get your site noticed. Cost: $200
Social Media
Social media is important today for website discovery and promotion. I will build your Google, Facebook, Instagram, Twitter pages where you can post regular content about your business. Some are better than others depending on what type of business you run. We can discuss. Cost: $150 each
Blog with Social Media Integration
I can integrate a blog into your website (best idea) which would be your main posting area, and then the blog posts would automatically go onto the social media pages. Cost: $150
You can see how this can go on and on and why processional web design is important. But don't be overwhelmed. An introductory website for only $500 is a cost-effective website solution for upstart and micro businesses. This provides an accessible entry point for establishing your online presence, provides a cost-effective way to project professionalism and share essential information, and interact with your audience.
While it may have its limitations, it's a valuable stepping stone on your digital journey, allowing you to grow and expand as your needs evolve.
Inspired Design is a website development company creating affordable websites for small businesses in the Denver region including, Highlands Ranch, Littleton, Englewood, Lakewood, Arvada, Westminster, Aurora, Castle Rock. We specialize in small business websites and provide effective search engine optimization.